The Millennium Complex is a not-for-profit Corporation (501 (c)(3)) that seeks to

encourage Christian Saints of God via film/music, various visual media

and through education and biblical life studies.

The Millennium Complex's Film Productions are an offshoot of For I Am Global Ministries. The focus is on Music Videos and Feature Films. KCS-Squared is MC's Film production subsidiary. Past film projects have included music videos, feature films, and stage plays. Typically, projects were faith-based in form and content to bring encouragement and hope to believers and their families.
---
Millennium Complex, Inc. Past Film Productions
---
KCS-Squared Film and Animation
Past Adjunct Feature Film Projects
Feature Film Projects are a labor of love and are a fun way of taking the viewer away from their personal reality. KCS-Squared film ventures combine humor, sci-fi, drama, and animation with biblical themes. We are not seeking scripts currently but are engaging fellow film makers and production companies for collaborative relationships.
---
---
KCS-Squared primarily managed sound but also provided camera-man operations and studio voice overs postproduction during the filming of "Breaking Their Silence" by codirectors Emily James and Ron Johnson. This short segment was shot at a jail in Dekalb County, GA in 2013.
Revelation Scene
Filming: Camera Operations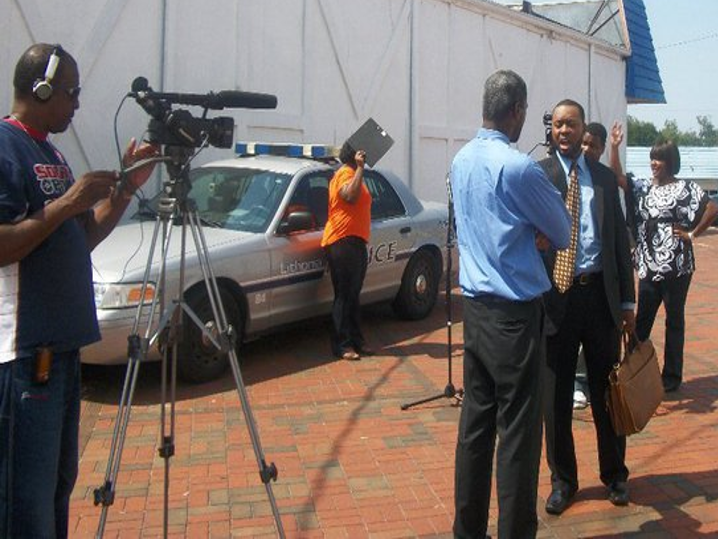 Director Instructions
Filming: Camera Operations
---
---
KCS-Squared managed sound for Aborted, directed by Diedra Thomas. This film was shot at Dr. E. Dewey Smith's film facility located on the House of Hope Atlanta campus in Decatur, GA during August of 2016. The film was produced by Dr. E. Dewey Smithand Crystal Smith for Smith and Smith Media Group in association with Dare2Dream Pictures.
Social Media Entry
Entire Cast and Crew
KCS-Squared Sound Crew
Social Media Entry
---
The Millennium Complex, Inc.
990 Peachtree Industrial Blvd. #4507
Suwanee, GA 30024
Phone: (678) 995-7567
EMAIL Address
mc2@fiaworld.com