SRM Programing Dynamics Presents The Newest Win95/98/2000/NT/XP/Win7/Win8/Win10 Version of its "Song and Artist Tracking System"
This Studio Management Tool Contains the Following Tools:
1) Song Writing Library Manager
2) Inventory Manager
3) Employee/Associate Schedule Manager
4) Artist/Client Manager
5) Checking Account Manager
6) Royalties Management

Software Modules
Song Library
- the Song Library Manager will track all information regarding each song written by you or your company. This includes the amount of studio time used, any miscellaneous costs associated with the song, backup information, copyright numbers, publishing information and percentages, writer's names and percentages, song length, video number, and more to provide a full tracking of your valuable songs. It also prints numerous forms used to keep track of mix settings, external gear settings, etc. Lastly, it keeps up with where demos were sent.
Instrument and Equipment Inventory Manager
- the Inventory Manager tracks all your precious equipment. The quest for the newest sound and therefore the constant purchase of equipment makes this equipment manager feature extremely valuable. From the names of the equipment and associated manufacturer to model numbers, to the purchase cost, total received if traded, dates, and the location of the equipment. The system will present this inventory information in any order as well as by a range of dates. Serial numbers are also retained for insurance purposes. The system also tracks Computers and Software (along with the various versions, serial numbers, registration numbers). Patch bays can also be maintained along with labeling.
Studio Appointments
- the Studio Manager tracks studio use by both clients (people under contract with your organization) and patrons (paying customers that rent studio time). After entering basic information like name, address, and phone numbers, the system keeps up with what additional people are needed for the studio session. This includes engineers, musicians, producers, directors, video personnel, and miscellaneous costs. Both the type and the amount of the down-payment are recorded, and a subsequent bill can be printed for patrons while clients are billed through their account.
Other components of the Tracking System include both an Employee Manager (for tracking all pertinent information regarding up to 999,999 temporary and permanent employees) and a Schedule Manager (to maintain who should be on duty and when).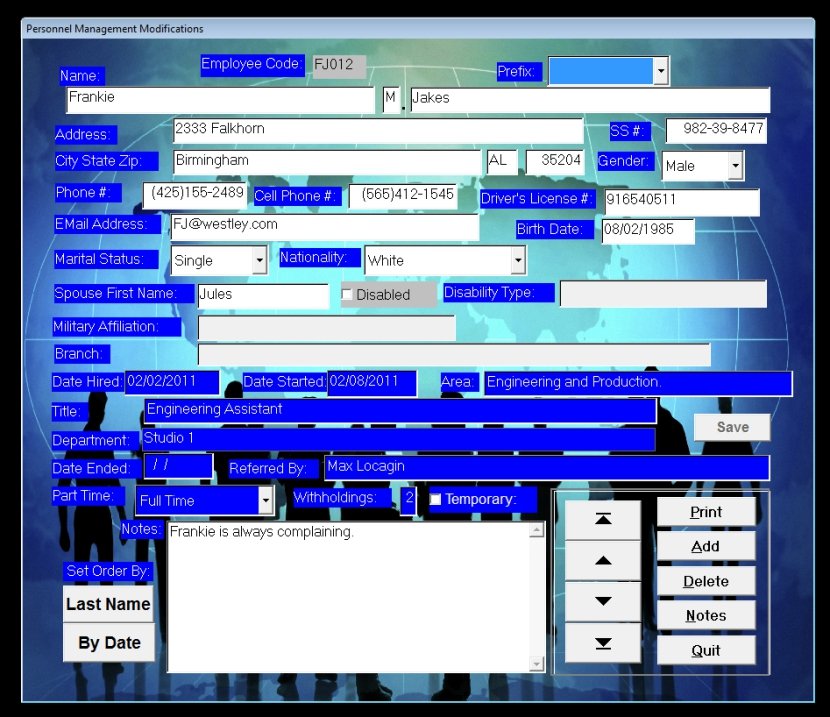 The system has a bulletin board for announcements and allows each employee to have a separate password which can be set to prevent unauthorized access to the system.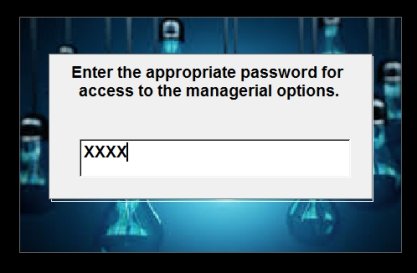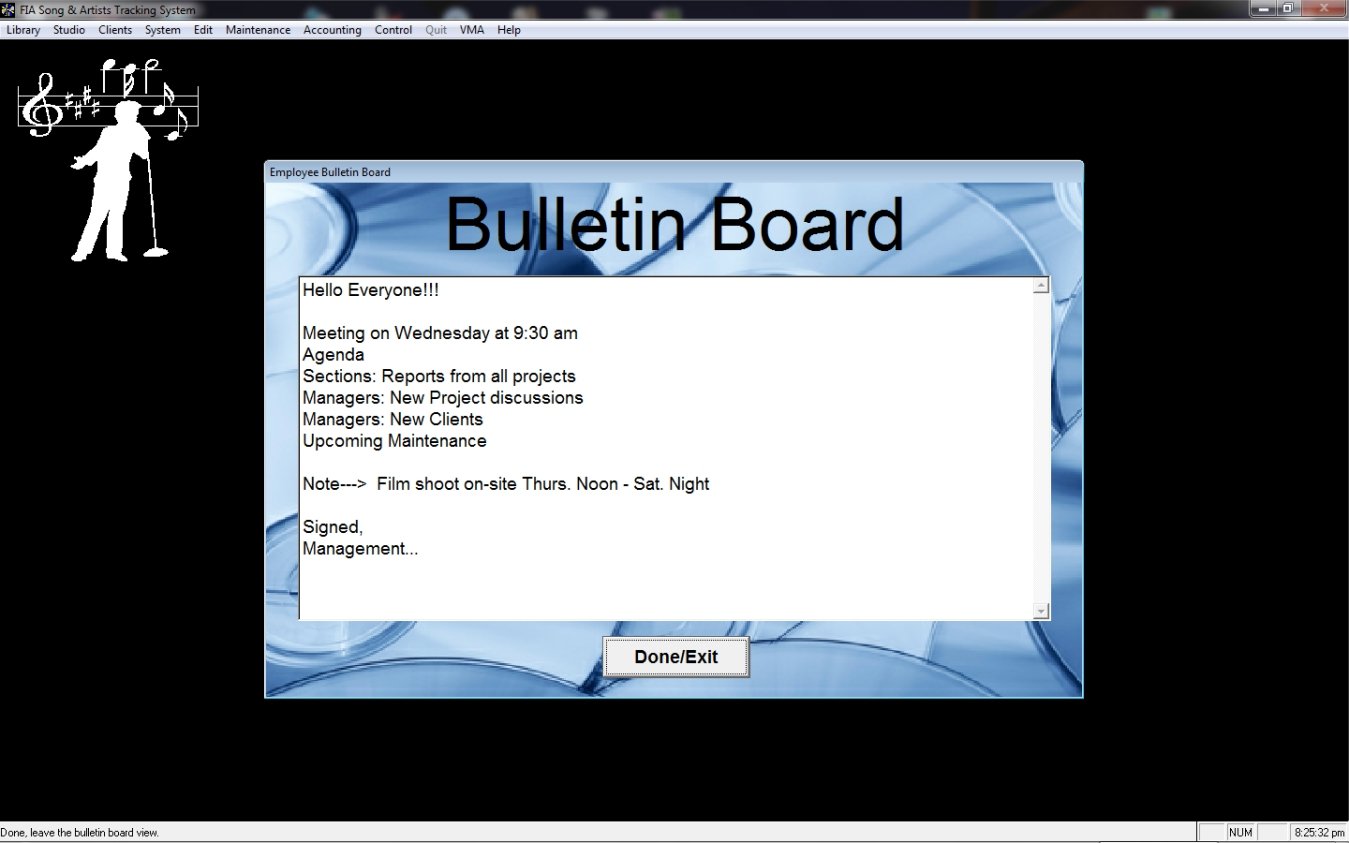 Last of all, the system integrates your contracted clients with your Song Library such that songs can be assigned to your artists along with the song's costs.
And Much More...